I think that's a fun place to start. So I will share a little something you with...I have a MAJOR addiction to actions. Like I need a serious intervention. I have an actions panel FULL of amazing actions. Which isn't necessarily a bad thing. But when you hardly use them, it's bad! I have serious control issues when I edit and have always preferred to do it by hand.
But recently I've recorded my own actions for standard processing, which has sped up my work flow. And with this I've learned how much I love the speed. So I've told myself that for a couple weeks, I WILL try ALL my actions and see what they are about. I'll buy a set, play with it & dissect it, learn it and then go back to my recorded actions. These poor actions that I buy are not living their destiny. And it's wasting my money. I'm about to change that. And my hope is that as I post these examples and my opinions on different sets that I have & love, it will help you find some great actions that will suit your style and hopefully speed up your work flow as well. Actions are a big time saver, but also an AMAZING way to learn your program. It's a sin to run an action as is, flatten and save. They are meant as a starting off point and then meant to be adjusted. I dissect my actions and try to figure out every layer, what settings and how it's effecting my shots. They should be a learning tool as well as a way to get your edits you can't get on your own and to speed up your work flow.
I do have one set I do use A LOT and I will share those next post. They are my FAVORITE actions of all time and I use them a lot. They are great for outdoor summer shots...just in time. BUT...you'll have to wait a few days to hear about those.
So this is the first post of my actions reviews/samples series.
Today...I'm going to talk about a set I bought last week! They are called Childs Play and here is the website...
http://www.petamazey.com/actions/actions.html
They are great for clean crisp edits and will really help you POP your shots. And they are VERY affordable. When I first bought the action, I thought they were okay. But I decided to really play with them today. To try different combos and see what end result I can get. I tend to be on the creative edit side of the fence and I came up with a combo that I loved. So I give these actions TWO THUMBS UP. And I will say that Childs Play does not know me and I have nothing to gain by this review!
Here is my SOOC shot. Brought through ACR and resized and sharpened for the web in CS4...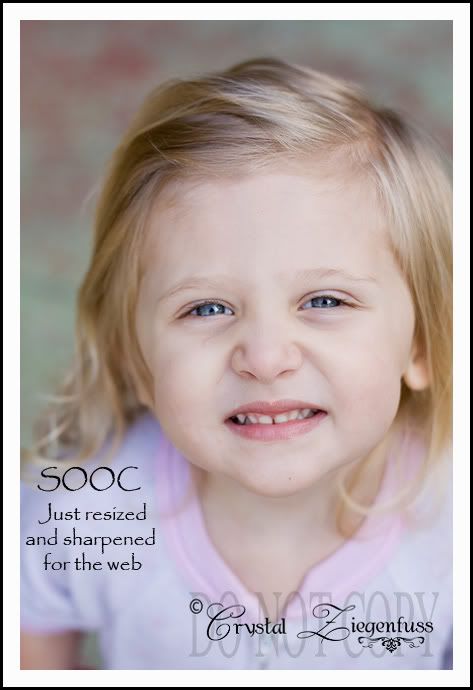 And here is my final edit! I'm VERY happy with this!
And here they are side by side.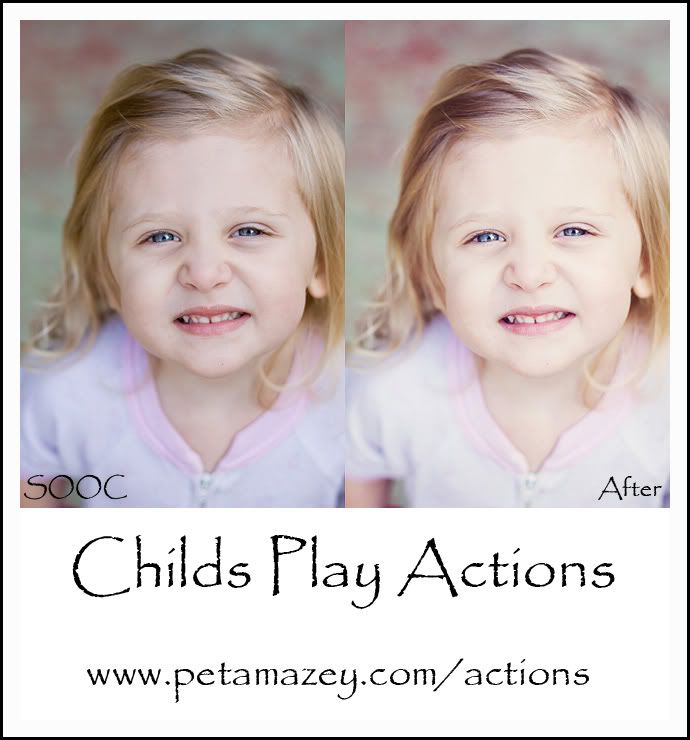 And here are a few more examples...
This is my beautiful cousin...
And Nugget again...
And please excuse my dog pics but I don't have a lot of full size pics on my laptop and I was too lazy to hook up the EHD (external hard drive).
This is Dixie...our beloved crazy yet gorgeous puppy!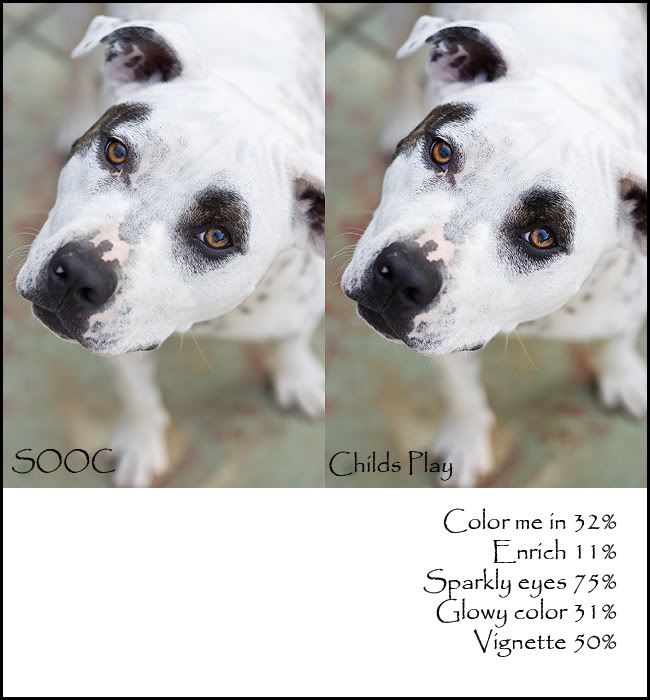 And for this shot I just tried a really standard clean it up pop the color edit...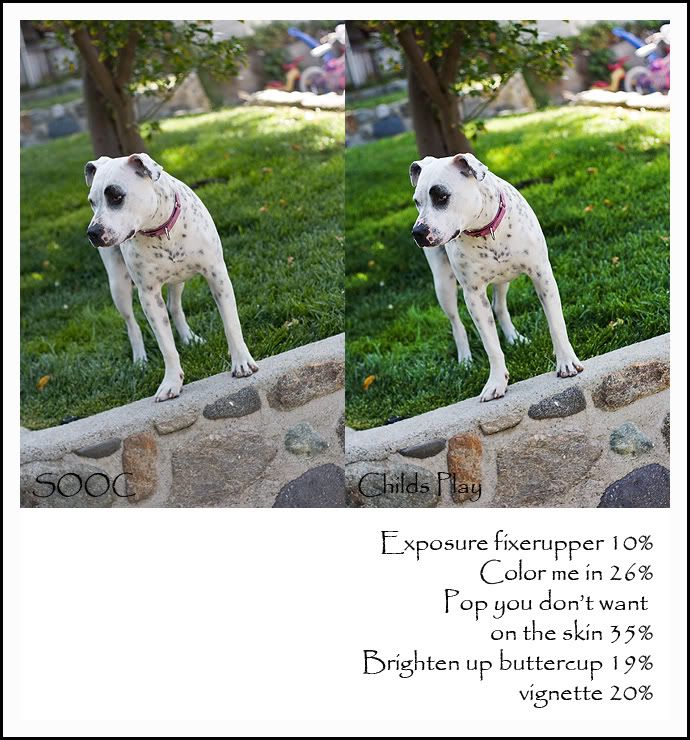 So that's my review and examples for the GREAT Childs Play actions. There is a Flickr group to share shots that you ran her actions on if you want to check it out...
http://www.flickr.com/groups/childsplay/
I hope this was helpful and I sure had fun playing with her actions and I will be using them now that I've really gotten my hands dirty with them. And remember...GOOD actions allow you lots of freedom to adjust them!