Hi everyone! Thank you for being so patient with me. And I wanted to say quickly that I know I don't post on this blog as often as most tutorial type blogs. But when I started this blog I told myself I would only post when I had something I wanted to share. Something that I thought would be helpful. I wouldn't post mindless things just to post regularly. Plus I'm a mom to two kids. Ha! I often feel guilty I don't post more, but this is exactly what I didn't want to happen. I want to enjoy keeping up this blog and do it when I feel like I can help, but not feel that I have to post a certain amount. So thank you for still coming back although I don't post regularly. My only goal with this blog is to share and help, so I hope I've achieved that.
Now onto my new set! I have to say that I am REALLY excited about this set. I think it has so many possibles and hope that you explore them all. I think I'll be using this set a lot and hope you will too. These are not compatible with PSE...I'm sorry! :O(
This set will give you a creative tonal wash to your images. It is *similar* to my Day at the Beach set. But I worked more in the color channels in curves and levels this time around giving what I think is a cleaner look and a little bit different tonal range. This set isn't for everyone tho. For those of you who like the faded wash look, this set is for you. For those of you who only like clean color poppin edits, this isn't for you.
And to help you get the most out of this set I have to remind everyone that not all actions look good on all images. So you have to know what actions to run on what images. The way I run and explore a new action set is to run each one. I start at the bottom and turn each layer on and off, watching what it does to the image. I go up every layer this way. Then I start adjusting layer opacity for the layers that I think are too strong. Then if I want to really change it up I'll turn certain layers off for different types of looks and play with blend modes on different layers. I'll do some making if necessary and sometimes I'll even go in and change settings. It's just a matter of getting to know the action so you know how to get the most out of it and make it your own!
Instead of adding any stops into the actions themselves, I recorded some action tips in the top of the folder. Read them, then if you don't like them in your actions panel, you can delete the instructions/tips. All you have to do is select the ones you want to delete and hit the trash can. And don't worry if you accidentally delete the wrong one. These changes are only in your actions panel...unless you save over the action. So if you mess up, delete the action set from your panel and load it back in! Easy peasy!
Here is a quick run down of the actions...
Gold Glory
Ruby Red
Sapphire Shine
Emerald Empress
Diamond Dazzle
Amethyst Anyone?
then I added some extras...
Lighten/Darken
Warmer/Cooler
Fix Blue/Cyan color cast (went over this in a previous post...use on whites/blacks/shadows)
Luminosity USM Sharpen (for full size images)
Resize to 480px wide (for my IV girls)
Resize to 600px wide (for my 2Peas girls)
Resize to 800px High (for blog vertical images)
Resize to 800px Wide (for blog horizontal images)
Sharpen for the web.
Each action comes with an optional b&w gradient map that is turned off. If you want to play with b&w washed tones, just turn it on. You can play with the opacity for a washed faded vintage look, leave it full force for a old time faded tonal b&w or even play with blend modes and layer opacity! ALL actions/layers in this set come with a layer mask and are grouped in a folder that also includes a layer mask. So you have 100% control to make this action set YOUR OWN! MOST actions do NOT look good run as is! So really get in there and play with the layers! This is not a run as is set by far! Ha! Most likely when you run it, you will think I'm a HORRIBLE PS crazy lady and vow to never come back to my blog and try any of my actions! :O) So for that reason, I did 3 different example sets to show you some of the things this set is capable of. You may still hate it, but give it a try. If you don't like them...DELETE! Ha! You never know until you TRY!
So in this 1st example, I ran the actions on an edited image from my dear friend Amanda. Thank you so much for donating your BEAUTIFUL images for my blog! I LOVE YOU GIRL!
Here is the original edited image I started with...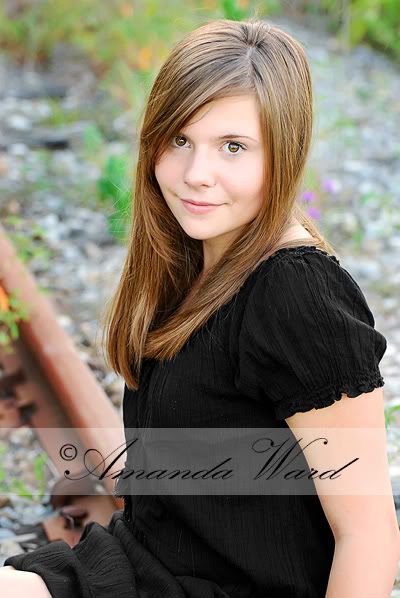 And here is each wash that I ran and adjusted the layers. I do think that the Sapphire Shine is *similar* and I use similar LOOSELY (ha) to LB's Honey. NOT nearly as good, but fairly similar...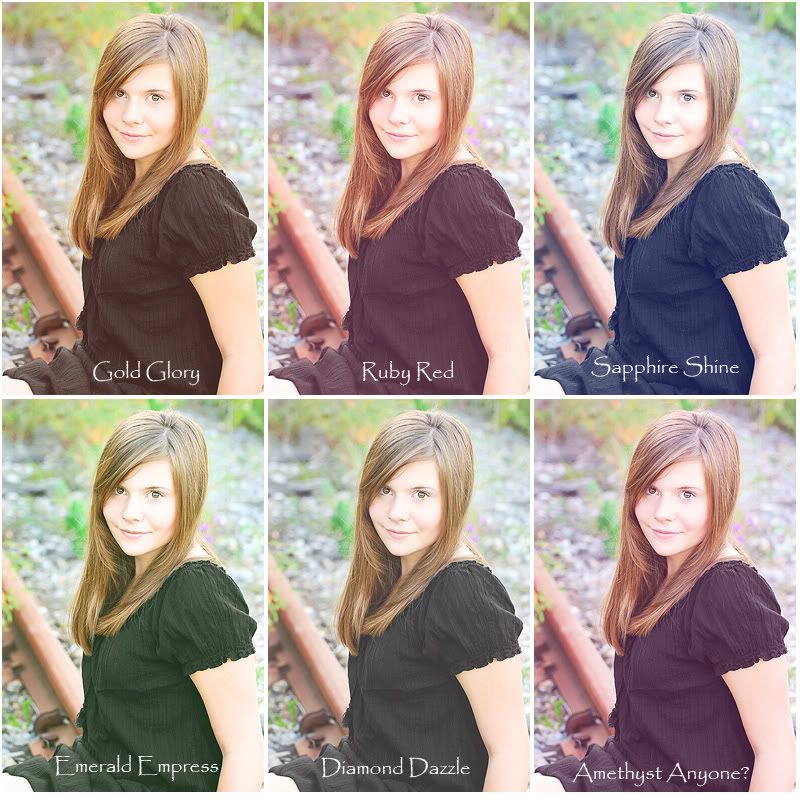 And here are the exact same actions run on another photo Amanda sent me with the b&w gradient map turned on and the layers adjusted. Here is the image I started with. This is Amanda's beautiful daughter...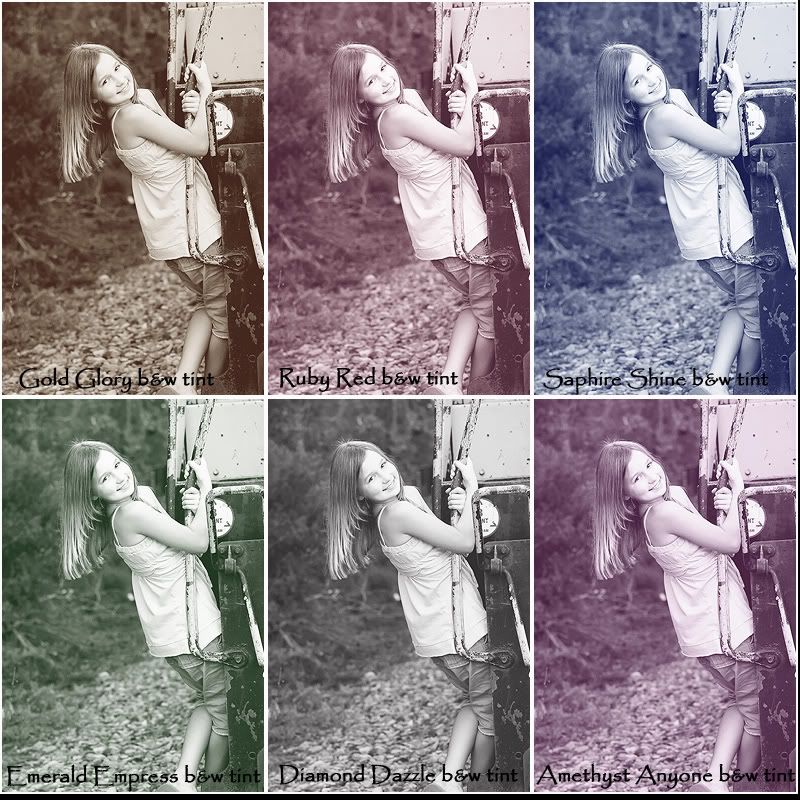 Oops...forgot to delete the black fill under the above examples..HA!
And here is another example of how you can use these actions. For a Vintage tonal feel. All I did was turn on the b&w layer, change the blend mode to Soft Light and lower the opacity to about 75% then adjusted the other layers. You can go onto dodge/burn and clean them up a bit. But I just wanted to show you another option this set holds for you...
Here is the HORRIBLE image I took of Haylee in our front yard at 2pm....YIKES! I know...but I needed a quick example shot and I wanted a distance scenery type shot for this example. Don't run away PLEASE! Ha!
So if you got this far and are still interested in trying out the my Jewel Tone Wash action set...click
HERE
I hope you like the set and gets lots of use out of them. If you have any questions, don't hesitate to ask. I'd love to see some examples of the actions in play. Just gimme a link and I'll run over to check them out!
My next post that I've been working on this week will be another touch on color correcting and a little more in depth...working in color channels with curves & levels.
Hope everyone is having a GREAT week! :O)